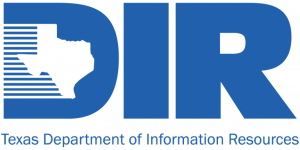 URL
https://www.800viatech.com
Vendor ID
1742734293000
HUB Type
Hispanic/Male
VIA Technology Contact
Manuel Villa
Phone (210) 227-7726
Fax (210) 227-6223
DIR Contract Number
DIR-TSO-3726

Contract Term End Date
3/31/2018
Contract Exp Date
3/31/2021
DIR Contact
Mario R. Gutierrez
Phone (512) 463-8989
Fax (512) 475-4759
1.
For product and pricing information, visit the VIA Technology website or contact
Manuel Villa
at
(210) 227-7726.
2. Generate a purchase order, made payable to VIA Technology, LLC and you must reference the DIR Contract Number DIR-TSO-3726 on your purchase order.
3. E-mail or Fax your purchase order and quote form to your designated vendor sales representative.
Superior Fiber & Data Services offers cabling installation services through this contract, including: telecommunication equipment, electrical equipment, cables, wires, and communication and media related services. Customers can purchase directly through this DIR contract. Contracts may be used by state and local government, public education, other public entities in Texas, as well as public entities outside the state. Resellers are not available for this contract.dir.hub@dir.texas.gov.
Contract: DIR-TSO-3726
Contract Pricing
DIR-TSO-3726 Appendix C Pricing Index
Warranty Return Policy Read here.
Reference the DIR Co-op Contract Program Overview :
http://dir.texas.gov/View-About-DIR/Pages/Content.aspx?id=41
Electronic and Information Resources (EIR) Accessibility
Information regarding Electronic and Information Resources (EIR) accessibility of this vendor's offerings is included in the contract. Agencies purchasing products or services are responsible for complying with Texas EIR Accessibility statute and rules, as defined in TGC 2054 Subchapter M, 1TAC 206, and 1 TAC 213. For additional information, visit the Vendor Website or contact the vendor directly.
Please download the Adobe Reader in order to view these documents.
Available Brands
Chatsworth Products
Commscope
General Cable
Services
Wiremold/Legrand
Available Products & Services
Cabling Services
Additional Contract Information
There are no additional documents associated with this contract.
Commodity Codes
280-29 - Communications/telecommunications Cable and Wire
280-70 - Telephone Cables and Wires, Single and Multiconductor, Clad Steel and Copper
838-28 - Cable, Copper (Cat. 5E 6 etc) Including Interconnecting Components and Accessories (See Class 280 for Other Communications Cable)
838-29 - Cable, Fiber Optic w/Interconnecting Components and Accessories (See Class 280 for Other Communications Cable
962-18 - Cable Construction, Installation and Maintenance (Fiber Optic, Communication, Computer, etc.)